DHBT50 trailer diesel concrete pump has many works in Peru
This DHBT50 trailer type diesel concrete pump was shipped to Callao, Peru in 2017. Our client took this concrete pump to work almost every day at different construction sites, including residential houses, workshop, school playgrounds, roads, and other various large or small engineering projects. According to the local terrain, most of the houses are built on the hillside, and equipment such as mixer trucks and pump equipment cannot be accessed. The equipment can only be parked on the road under the hillside, and the ready mixed concrete is pumped to the destination through the pipeline. The delivery distance requirement on the concrete pump is relatively high. Our DHBT50 is well suited to the customer's requirements with a minimum pumping distance of 300 meters.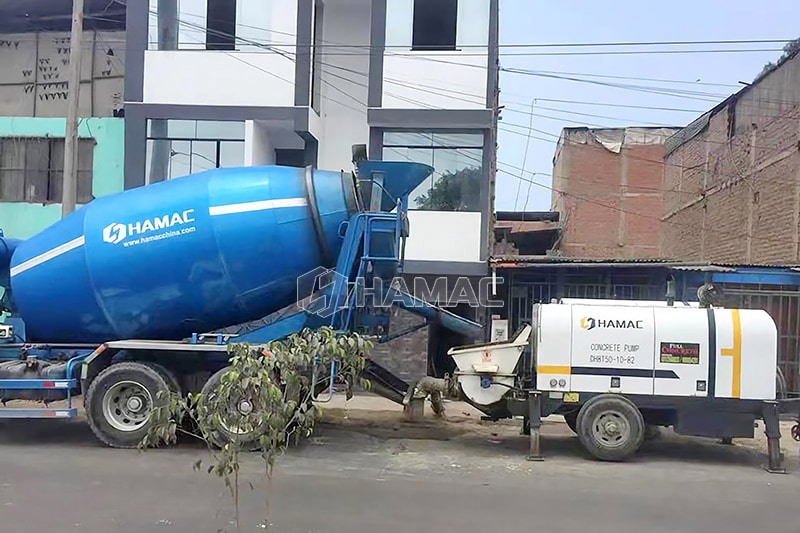 DHBT50 diesel concrete pump is working with the mixer truck ordered by another client.
Detailed information of this DHBT50 trailer type concrete pump for sale:
Delivery Capacity: 50m3/hour
The theoretical pumping length: 500meters
The theoretical pumping height: 120m
Outlet pressure: 10 Mpa
The concrete delivery pump adopts Kawasaki hydraulic pump, HUADE multi-way valve, Omron PLC, Schneider relay, American Parker sealing ring, etc. It has very good quality and super stable performance, as long as the lubrication is smooth, it can work continuously for 8-12 hours a day without any problems. It has proved to be very durable in working. It is especially suitable for the needs of customers who have to drag the trailer concrete pump to various construction sites every day, and it is also very suitable for leasing companies to lease equipment.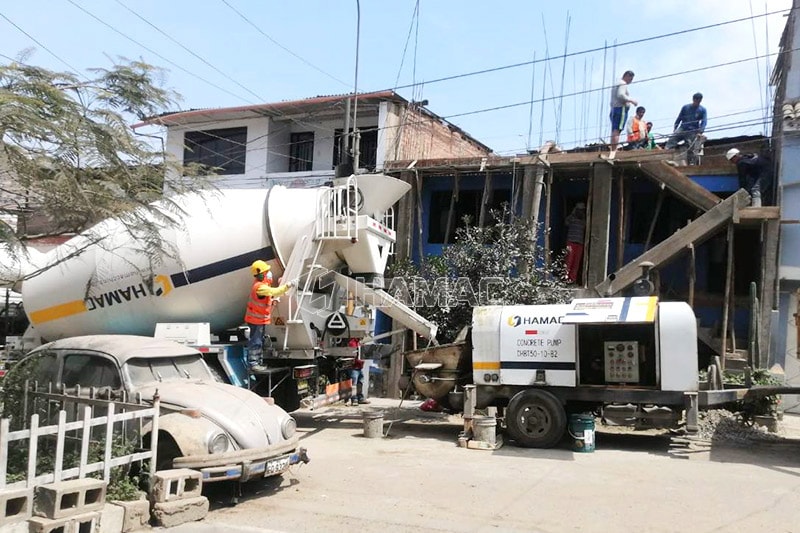 DHBT50 diesel concrete pump for sale encounter HAMAC transit mixer truck by chance.
If you want to visit this project on site, or contact our client to check the machine's work performance, please contact us: Email:[email protected] WhatsApp:+8615136236223