Stationary trailer mounted concrete pump in El Salvador
In 2017, one unit of DHBT40 diesel concrete pump was delivered to Acajutla, El Salvador. This client is a construction company who build the house and buildings for their customers. He has the mini mobile concrete batching plant, the concrete can be produced at site. Because some building is high, it is a problem to deliver the concrete to the building. Nowadays, the labor cost is higher and higher, the cost will be very high if do this job manually. Finally he took the diesel trailer concrete pump into his consideration.
Detailed information of this project:
Capacity of concrete pump: client required 30m3/h;
Pumping height: client required 15 meters;
Company: A construction company
According to this, we recommended our DHBT40-10-82 diesel concrete pump. It can pump the concrete to 70 meters high and 300 meters horizontal distance. It save too much cost for labors and make the efficiency higher. It is an ideal concrete pump machines for the constructions.
Concrete pump works together with mobile concrete mixer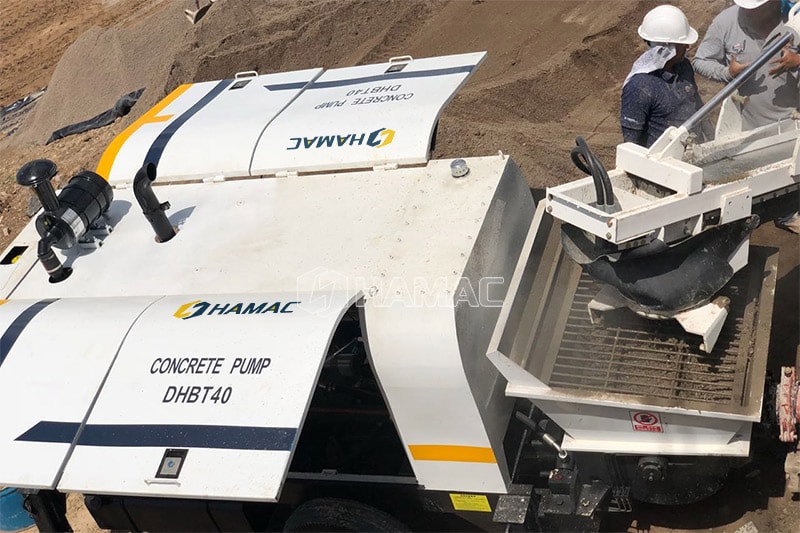 Working site of diesel mini concrete pump
If you want to visit this project on site, or contact our client to check the machine's work performance, please contact us: Email:[email protected] WhatsApp:+8615136236223