30m truck mounted boom pump appears in the working site in Arequipa Socabaya Peru
This 30m concrete pump truck was sent to Arequipa Socabaya Peru in January 2022. 30 meters is the smallest model of concrete pump truck produced by our company. The main projects that this customer conducted are some low-rise houses or workshops, and the distribution range of 30 meters can fully meet the demand of this customer.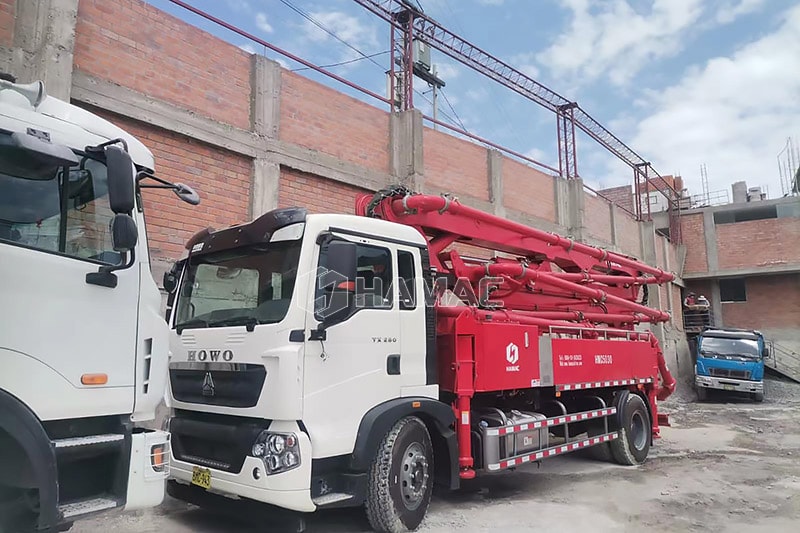 HMC5030 Truck mounted concrete boom pump arrived at the working site.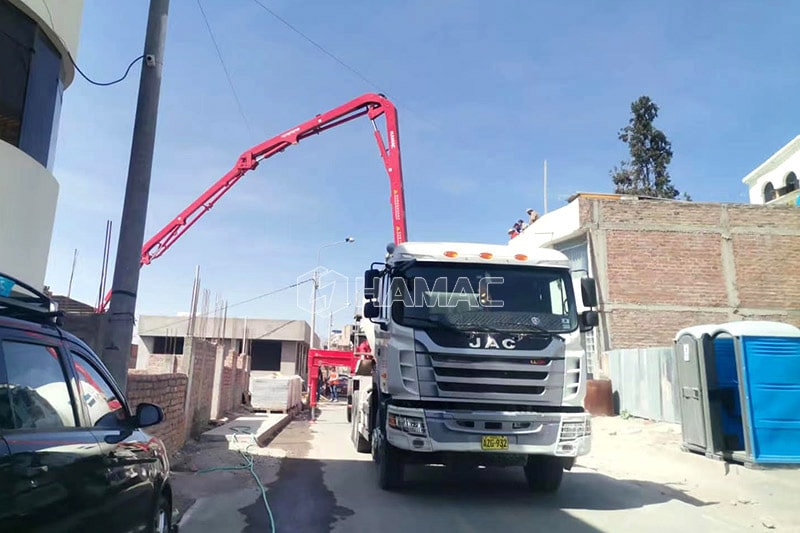 HMC5030 Truck mounted concrete boom pump is working.
Detailed information of this truck mounted concrete boom pump HMC5030
Chassis model :
SINOTRUCK HOWO T5G
Drive type:
4x2
wheel base:
5200 mm
Maximum vertical height of boom:
29.2m
Horizontal distribution radius of boom:
25.6m
Depth of distribution:
17.3m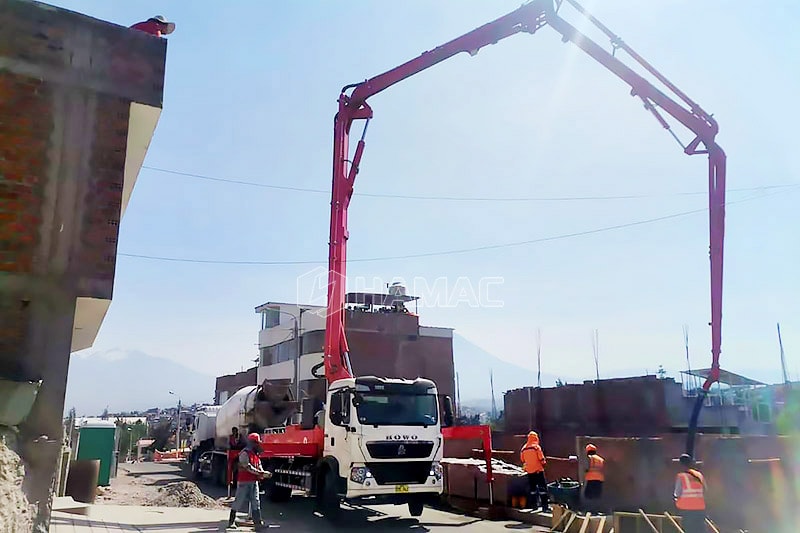 HMC5030 Truck mounted concrete boom pump is pouring concrete.
The pump truck distributing arm has a total of 4 sections, and the folding method is M type. After the concrete mixer truck is unloaded the ready mixed concrete to the hopper of the pump truck, it is sent to the conveying pipe by the pumping system and discharged through the end hose. The unfolding and retracting of each boom is completed by each boom cylinder. The four-section boom is unfolded in turn, among which the fourth-section boom moves most frequently. It can swing about 245. The hose at the end should be as close to the pouring part as possible during operation. At the same time, the boom can pass the rotary motor and reducer. The large rotary bearing is driven to rotate 360° around the fixed turret.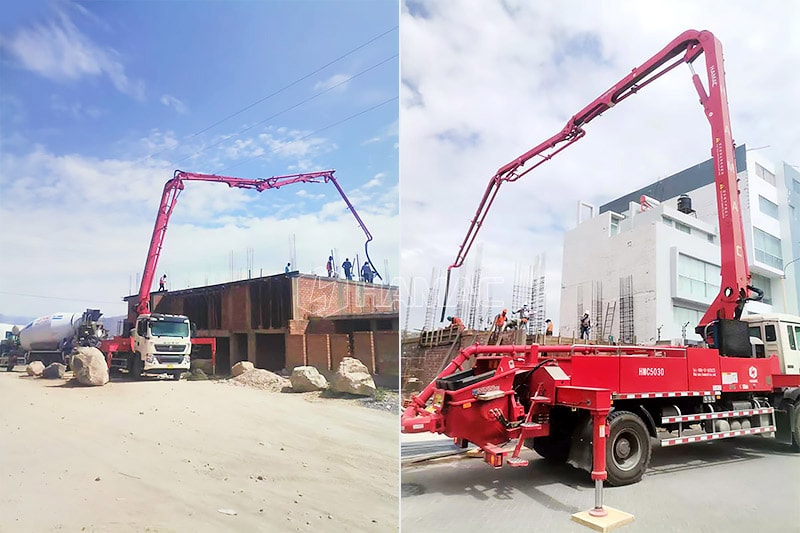 HMC5030 Truck mounted concrete boom pump is delivering concrete for a small building.
If you want to visit this project on site, or contact our client to check the machine's work performance, please contact us: Email:[email protected] WhatsApp:+8615136236223