What is backhoe loader?
Backhoe loader machine is a multi-functional and compact equipment. Its main functions are digging and loading. Quick change devices can also be installed. By changing different backhoe loader attachments, different backhoe loader function such as crushing, drilling, snow removal, and cleaning can be fulfilled in addition to digging and loading. Tractor loader backhoe is used to provide comprehensive solutions for customers in municipal emergency rescue, urban pipelines, landscaping, highways and other scope of work of backhoe loader.
The backhoe wheel loader is a very popular machine widely used in Philippines, Latin American countries and European countries.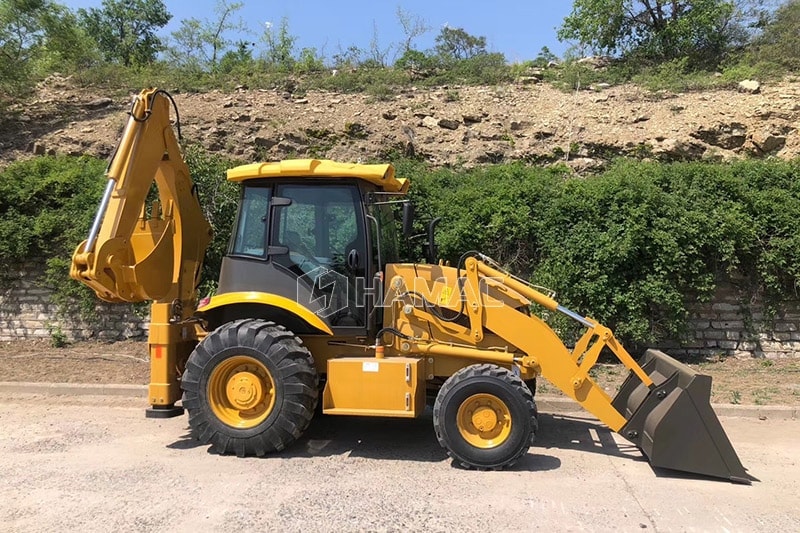 Features of HAMAC backhoe loader for sale
1. HAMAC backhoe loader is high cost performance compared with world famous brands;
2. Two different design of chassis as options for the clients' different investment;
3. H support legs and A support legs can be customized;
4. Two units can be put into a 40ft container, the sea freight can be saved.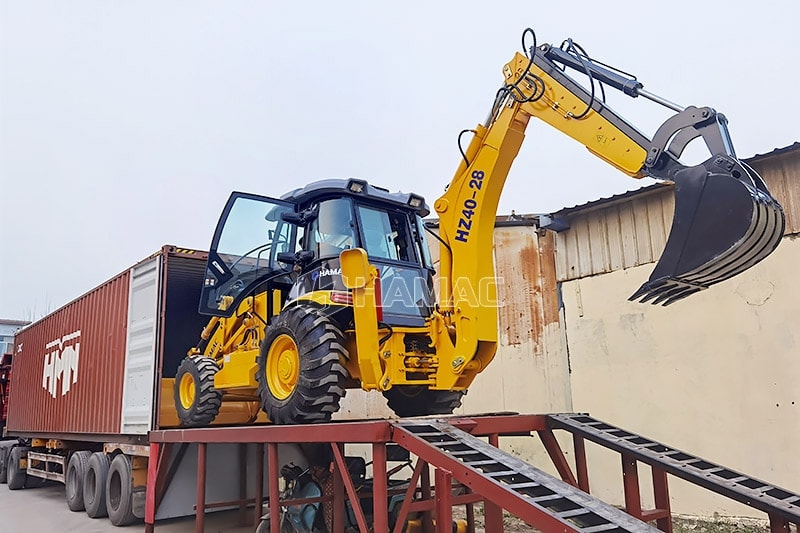 Backhoe VS excavator
Some clients always ask what is the difference between excavator and backhoe loader, hereby we briefly explain it to you.
Backhoe loader is with two functions, it includes the function of excavator. When it is used to as an excavator, the support legs should be unfolded, and seat direction should be turned around. When it is used as a wheel loader, it works in the same way as the common type wheel loader for sale.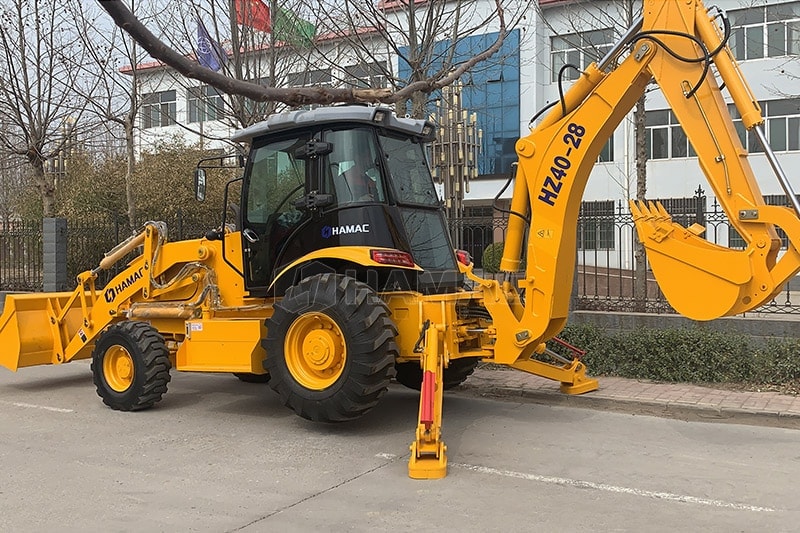 Regarding the excavator, there are two types, wheel type and crawler type. The most popular one is crawler type.
Regarding the usage, the backhoe loader is a smaller machine compared with the crawler excavator, it is mainly used for some small projects. But excavator, especially big crawler type excavator, it is for big projects and general usage.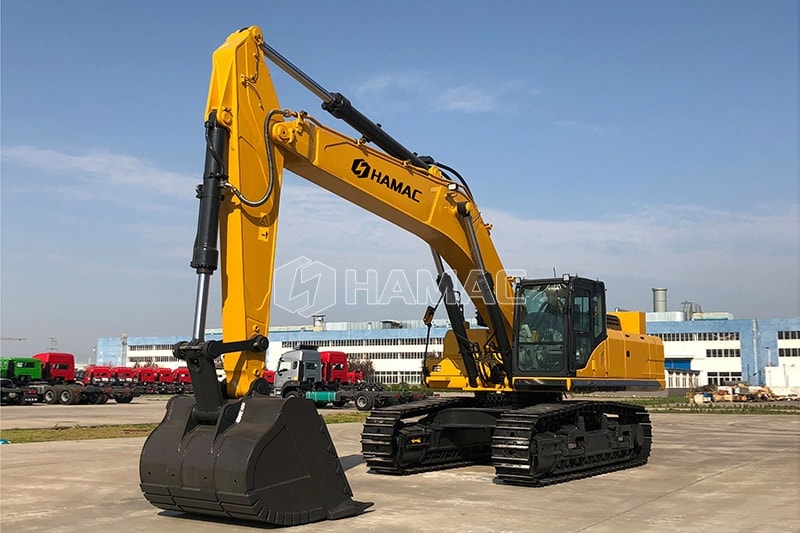 Types of backhoe loader
There are many types of backhoe loader available model in the market. HAMAC can provide you with two types of wheel loader backhoe. One is HZ30-25 backhoe loader with articulated chassis, another one is HZ40-28 backhoe loader with one-piece chassis. HZ30-25 backhoe loader is a cheaper one, because its chassis is lower cost. You can choose the suitable one according to the budget. If your budget is enough, we recommend you the HZ40-28 backhoe loader. Its structure is stronger and more durable.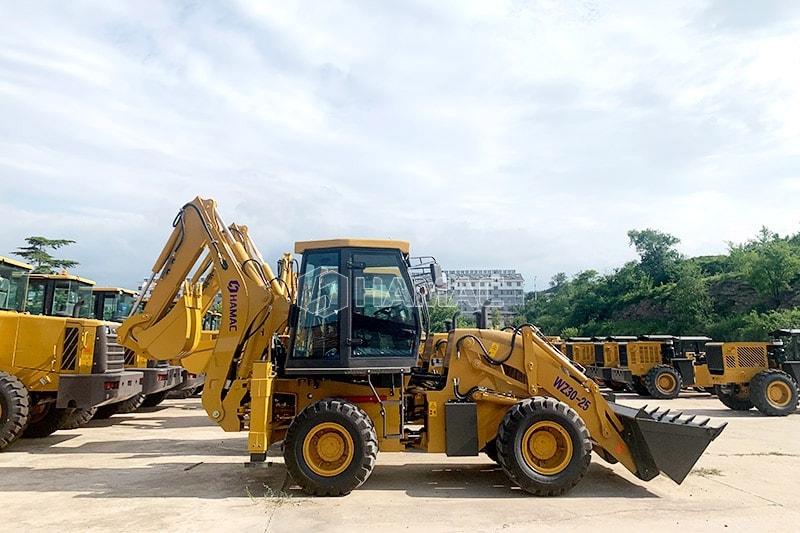 HZ30-25 backhoe loader with articulated chassis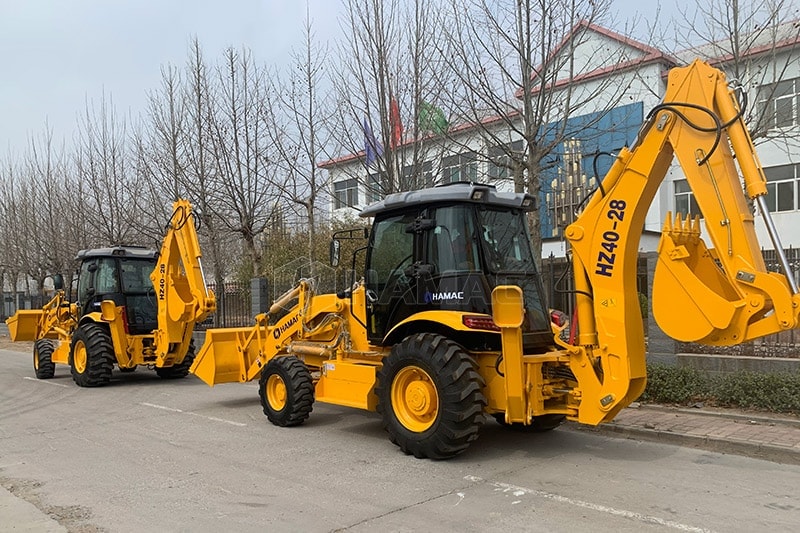 HZ40-28 backhoe loader with one-piece chassis
Which backhoe loader is best?
There are many backhoe loader brands in the world, such as CAT backhoe loader, Case backhoe loader, John Deere backhoe loader, JCB backhoe loader, New Holland backhoe loader, Foton backhoe loader etc. Which one is the best backhoe loader in the world?
Honestly speaking, for every backhoe loader suppliers, they have their own advantages. You can make a choice according to your budget and if it is easy for you to get the after-sale service. So, we have to consider these factors together.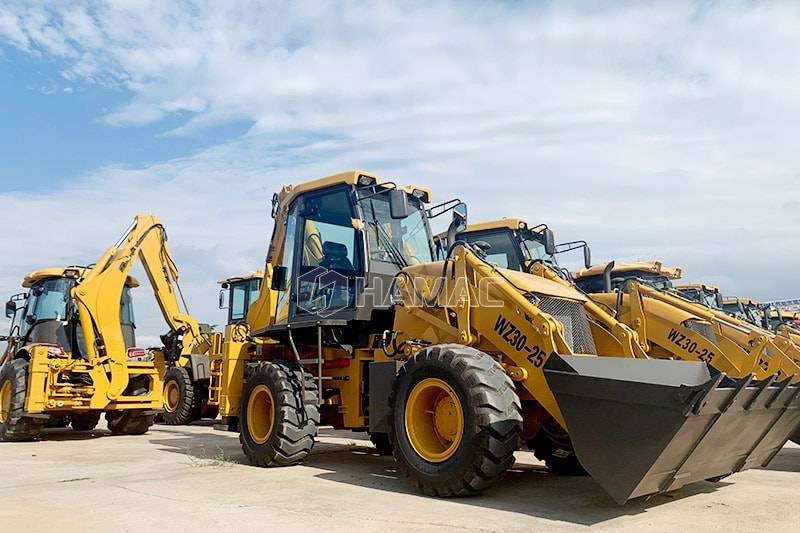 As one of backhoe loader manufacturers, HAMAC provide you with high quality brand new backhoe loader for sale, but the price is reasonable. All the backhoe loader parts and hydraulic system are supplied from famous brands factory. So, HAMAC backhoe loaderis a high cost-performance option for you. We welcome you come and visit our factory to check the quality of our backhoe loader.
FAQs of backhoe loader for sale
Q: What is the backhoe loader price?A: The market price of backhoe loader in different countries is approximate USD55000, just for your reference. Please note that it is brand new backhoe loader price;
Q: What is the backhoe loader bucket capacity?A: There are two buckets for the backhoe loader, one is loader bucket, another one is excavator bucket. The capacity is 1.0m³ and 0.3m³.
Q: What is the time of delivery?A: 25 working days.
Q: Which brand is for the diesel engine?A: YUCHAI diesel engine is the standard, the Cummins diesel engine as options;
Q: Can you customize the backhoe loader for different requirement?A: Yes, we can. For example, extension arm, 4 in 1 bucket, different brands axles, A type support leg, H type support leg etc;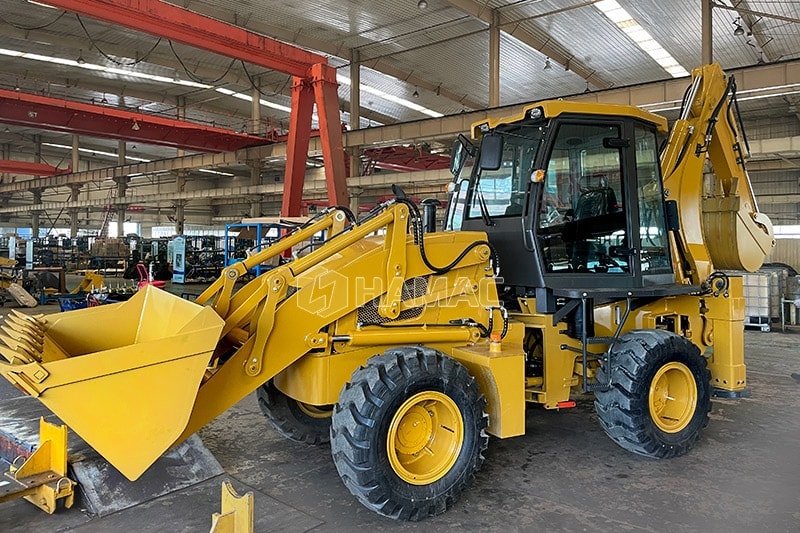 HZ30-25 backhoe loader with articulated chassis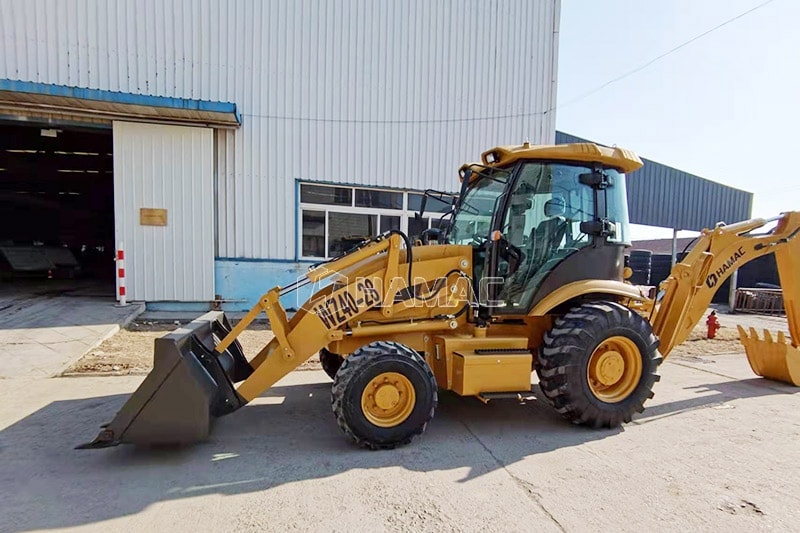 HZ40-28 backhoe loader with one-piece chassis