HAMAC HZS180 concrete batching plant was installed successfully in philippines
In April, our technician came to Philippines to assist our client in Manila to assemble the 180 cubic meters per hour wet mix concrete batch plant.
This concrete mixing plant was delivered to Philippines in 2022, because of Covid-19, the installation and commissioning was delayed. The ready mixed concrete price in Manila keeps increasing every day. So, we dispatch our technician as soon as the travel is allowed.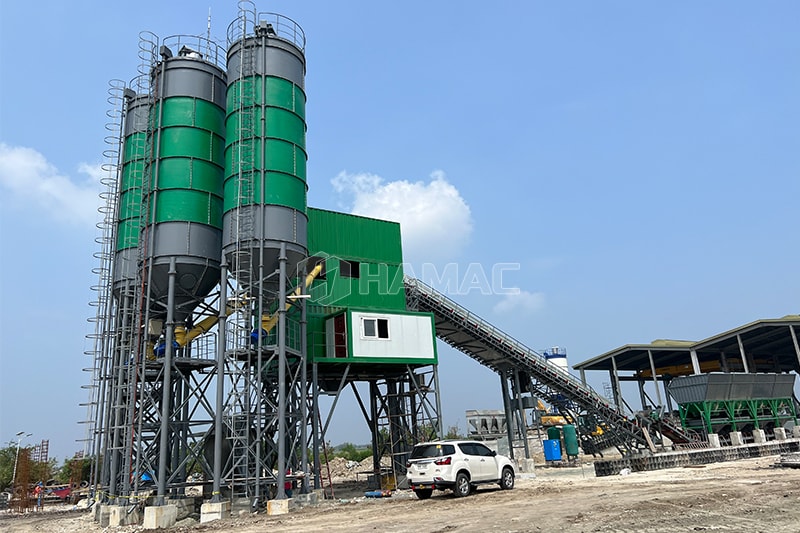 This HZS180 concrete bath mix plant for sale includes aggregate batcher with 4*30m³ storage bins, equipped with SICOMA 3m³ central mixer, and 4*100 tons bolted type cement silo. For this batching plant, all the butterfly valves, vibrators and accessories for cement silo are from Italy WAM. It is the biggest concrete batching plant in Calumpit Philippines.
For HAMAC, we not only provide high class ready mix concrete batching plant for commercial purpose, but also provide the simple design concrete batch plant for projects usage. The most import thing is that we can provide local service, local spare parts in stock. We provide monthly maintenance guidance and update the software etc.
Welcome your inquiry for the concrete batching plant from HAMAC.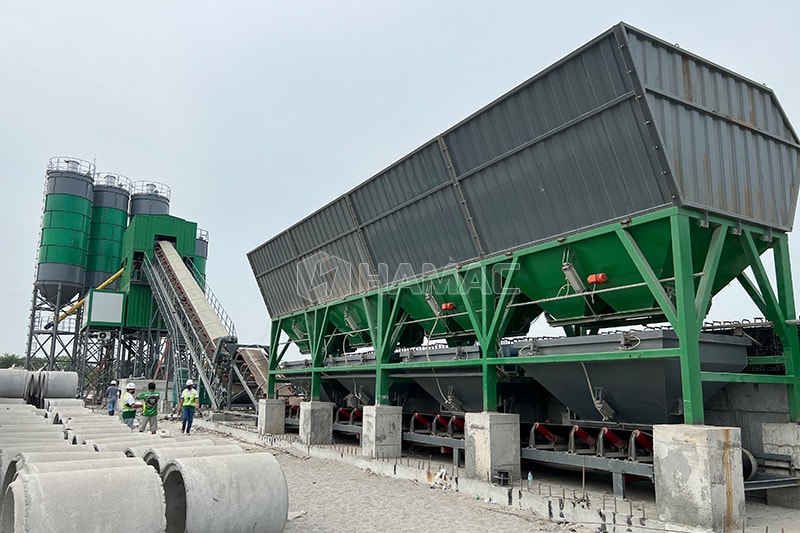 HZS180 Concrete Batching Plant
HZS180 Concrete Batching Plant
There is no lowest price, only lower price. You get what you pay for. We hope you are looking for the perfect working performance of the equipment, not the low-priced inferior goods. HAMAC only provide our clients with high quality machines. Wish a cooperation with you in the future.
Next :
Sorry,This is the last Page!